250+
Enterprise Customers
25+
Academic Medical Centers
20+
Government Institutions
15+
Health Plans & Payers
Skilled Resources
Hire the Most Experienced & Best-Rated Resources
Our experienced healthcare IT recruiters scout from 50,000+ resources to identify the best fit for your project. Our proprietary candidate ranking & rating system screens the best among the best so that the best-skilled professionals handle your project.
On-time
Meet the Hiring Deadlines
We pride ourselves on our agility and speed of delivery. We shorten the hiring timeline by using refined workflows and our in-built ATS + CRM.
Tailored Solution
Get a Customized Solution for Your Needs
Our services include contract, contract-to-hire, direct-hire, part-time, remote, on-call, and turnkey project-based solutions.
Theodore Miller
Director / Physician
The quality of work from 314e is very good. The consultant we use really thinks things through. He doesn't make major mistakes and understands the whole picture. He views things holistically; developing that skill can be difficult. We appreciate his view on tackling projects. As far as content and due diligence, the level of performance has been great for us. Our consultant has managed our staff to make sure they get things done on time. There is always a delay with IT work, and he is always following up to make sure we are as close to being on time as we can be. I am satisfied with him. We have extended him at our facility multiple times. I don't see a lot of room for improvement.
Ava Smith
Manager / Analyst
I invested in 314e because they had the best and deepest business model for what I was looking for. They are really good business partners. I chose them because they had the ability to throw warm bodies at me to accomplish almost anything I needed. I don't have to go out and find people myself because 314e has a deep bench of people who are on salary. That helps me know 314e is always going to have people at my disposal when I need them. 314e is not like other vendors who tell me they can do something but have to go out and build a team. 314e built their team for the long term, and that is one of the things I appreciate about them
Our Staff Augmentation Services
We take pride in working with academic medical centers, private healthcare organizations, public (city, state, or county) healthcare organizations, medical groups, and practices. We provide technical and functional resources for all levels of IT staff up to C-suite.
Project & Program Management, Business & System Analysis
EHR & Software Implementation Upgrades, Optimization & Maintenance
Integration, Interoperability, Data Conversion & Archival
Business Intelligence & Data Warehousing
Data Governance & Change Management
Database Design, Development, & Administration
Application & Web Development
Network & System Engineering
Help Desk & Technical Support
Quality Assurance & Testing
IT Security
100% of Our Customers Say 314e Exceeded Expectations.
*Based on KLAS Survey Report 2021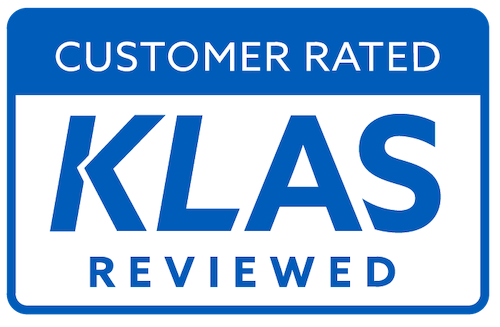 FAQs
IT staffing augmentation is an outsourcing strategy of hiring skilled tech personnels on an external basis to cover necessary positions or supplement the existing team temporarily or permanently.
IT staffing augmentation provides numerous benefits to an organization in terms of:
Increasing the flexibility and capacity of the team
High productivity levels
Close the skill gap for in-house IT team with the talent needed to fulfill the business objectives
Cutting operational costs
The main difference between outsourcing and staffing augmentation is that with staffing augmentation, a company is purchasing resources while maintaining direct control over the team, while with outsourcing, a company is paying for a specific, prearranged outcome, and giving up direct control over certain aspects of business operations.