250+
Enterprise Customers
25+
Academic Medical Centers
20+
Government Institutions
15+
Health Plans & Payers
01
SLA Driven Support model with risk sharing, and skin in the game as well as non-compliance penalties
02
Flexible Support Model ranging from traditional staff augmentation (one or more resources) to a complete managed services. 314e can provide on-shore as well as off-shore support or provide a hybrid model with a combination
03
Robust Support Structure and lower cost through the use of multi-talented and cross-trained resources guided by application experts within the same team
04
Superior application of ITIL methodology to create a solid IT support culture and a mind-set of continuous learning and improvement
05
Focus on proactive resolution of issues through the use of advanced monitoring tools, techniques and methodologies
06
Elimination of Support Bottlenecks by creating back-up resources for critical applications; significantly reduce dependence on a single expert for a given application
Our Team of Experts Will Provide Hassle-free Support & Maintenance as Needed
We deliver managed services in various domains that include:
Assist in Triaging Tickets
Service Desk Ticket Resolution
Data Administration
Planned/Routine Regulatory and Compliance Updates
Error Queue Monitoring or Maintenance
Provide Management Reports on SLA
See What Our Customers Have to Say
Barbara Johnson
Director - Information Services, Rockford Health System
314e provided us with several difficult-to-find consultants for our Epic implementation who worked well with our team. They are always helpful, responsive and effective.
100% of Our Customers Say 314e Exceeded Expectations.
*Based on KLAS Survey Report 2021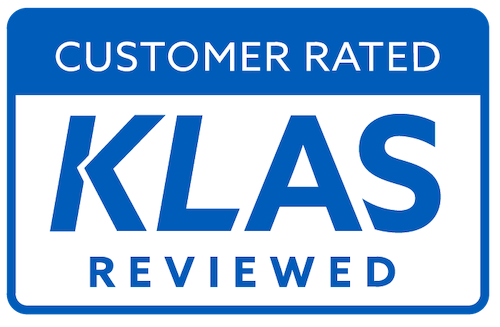 Want to Outsource IT Support & Maintenance?
Then let our certified & experienced consultants handle it for you.
Book a consultation
FAQs
Managed services are the practice of outsourcing day-to-day responsibilities and functions as a strategic method for improving overall operations and cutting expenses.
It is the practice of outsourcing a practice's Information Technology (IT) operations to an expert third party rather than trying to handle them all with an in-house tech support team.
Managed services in health IT ensures that the healthcare providers are making the best out of all the technological resources they have. These services make a difference by enhancing patient care, security and compliance. By providing exceptional solutions and next-generation services, managed services bring about a huge difference in the handling of healthcare IT.