Patients are losing patience with hospital websites. Help them get what they want faster.
Choose Practifly, a Healthcare Content Management System (CMS) driven by communication and design experts, to build a seamless website experience for your patients.
Book my demo
Elevate Productivity With a Time-Saving Healthcare Content Management System
EHR Integration
Auto-Sync Website With EHR Provider & Location Data
Effortlessly sync data from your EHR to get real-time updates about healthcare providers, locations and more on your website - all without lifting a finger.
CRM Integration
Auto-Push Your Form Data into Your CRM
Practifly automates form submissions to your CRM, providing detailed patient interaction insights so you can optimize your outreach and fine-tune your nurturing sequences without any manual work.
Hospital CMS Toolkit
Stop Building From Scratch
Utilize pre-built healthcare entities, healthcare-specific schema, well-crafted building blocks like healthcare provider and location search widgets, and more, to effortlessly create new web pages for your marketing campaigns with minimal developer effort.
Healthcare Form Templates
Set Up Common Healthcare Forms in Minutes
Choose, and easily modify, any template from an extensive healthcare form gallery to create personalized experiences.
Intuitive User Experience, Customized for Your Patients
Patient-Friendly Design
Craft a Seamless Patient Journey
Turn visitors into patients with a responsive & a user-friendly website, designed by an expert UI/UX team using a highly customizable interface.
Versatile User Flow Management
Optimally Structure Your Website
Align menus, services, and content to your hospital's unique offerings using powerful navigation tools, so your patients can easily find what they need.
Smart Provider & Location Search
Efficiently Connect Patients to Quality Care
Enable your patients to quickly find the right healthcare provider or location using multiple search and filter criteria, ensuring faster access to care.
Web Form Builder
Easily Create No-Code Digital Forms
Drag and drop elements and create multiple sections to build the form you need for your patients.
Accessibility Compliance
Meet Every Patient's Unique Accessibility Needs
Ensure an inclusive experience for all with an in-built accessibility menu and automated ADA compliance checks.
Streamline Workflows & Take a Load Off Your Team
Intelligent SEO Checks
Optimize Your Website for Search Engines
Boost your online visibility with Practifly's built-in SEO controls. Easily manage metadata and automate technical SEO, including schema generation, sitemap, and Twitter tags, for more organic traffic.
Effortless Content Management
Get Power-User Features to Move Faster
Easily modify your website's features and settings based on user behavior with a powerful SEO management interface, customized controls and workflows, and detailed access control.
Amazing Multi-Language Support
Manage Translations Effectively Without Duplicating Efforts
Allow for multi-language translations and get outdated translation alerts to always stay up-to-date for all your site visitors.
Maintain Consistency in Design
Let our experienced UI developers give a coherent appearance to your patient and payment portals, so you don't have to worry about mismatched colors and fonts anymore.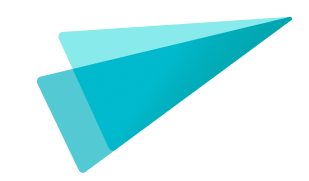 Work With a Partner, Not a Vendor
1
Dedicated Support
From initial setup to ongoing maintenance and updates, our round-the-clock support team will assist you every step of the way.
2
Content & Design Management
Being full-service means we can effectively augment your team. Let our experienced team handle any and every aspect of content creation, updates, technical marketing, and responsive web design enhancements.
3
Tailored Solutions
Enhance your hospital's online presence and drive more meaningful patient interactions through a comprehensive service bundle.
What Our Customers Say about Practifly
It is a pleasure working with Practifly on our new website. They incorporated all of our feedback in the design and content creation process. Their support continues to be very responsive, and we interact directly with their marketing experts.
Dr. Rajesh Malik MD
Mullica Hill Medical & Wellness, New Jersey, United States
Gain New Digital Healthcare Marketing Skills
Ready to Empower Your Patients to Do More?
Take the first step toward a more efficient healthcare website future with our intuitive Healthcare Content Management System.
Book my demo