Ryan Seratt, Director of Training and Development at 314e, will guide you through the boundless potential of Generative AI in EHR Training. From crafting tip sheets in mere minutes to experiencing AI tools firsthand, this webinar offers a comprehensive exploration of it all.
Key Takeaways From the Webinar
Learn how generative AI fits into EHR training
Master handling AI copyright concerns
Witness capabilities of AI tools in action
Speed up tip sheet and micro-video creation
Experience more possibilities with AI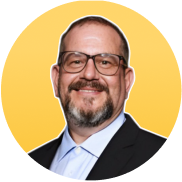 Speaker: Ryan Seratt
Director of Training And Development at 314e
With expertise ranging from software to leadership, Ryan is a true trailblazer in the field. As an AI pioneer, he's at the forefront of crafting innovative solutions for EHR training, upgrades, and beyond. His LinkedIn insights offer actionable tips in areas such as microlearning and ongoing training, while in the realm of e-learning, Ryan sets new standards for effective training experiences.